Shop By Category
Explore our range of innovative kitchen appliances designed to elevate your culinary experience.
View all
ESPRESSO MACHINE
Espresso Excellence, One Cup at a Time
Where espresso excellence is our passion, and each cup is a masterpiece of taste and precision
Built-In Grinder
Easily adjust the grinding level from 0 to 30.
Extraction Pressure Gauge
Pressure gauge shows the proper pressure level when making espresso.
Steam/Hot Water Switch
To turn on steam or hot water function.
Group Head
To brew your desired espresso by selecting 1-cup or 2-cup.
Grinder Outlet
To get your coffee ground when options of 1-cup or 2-cup.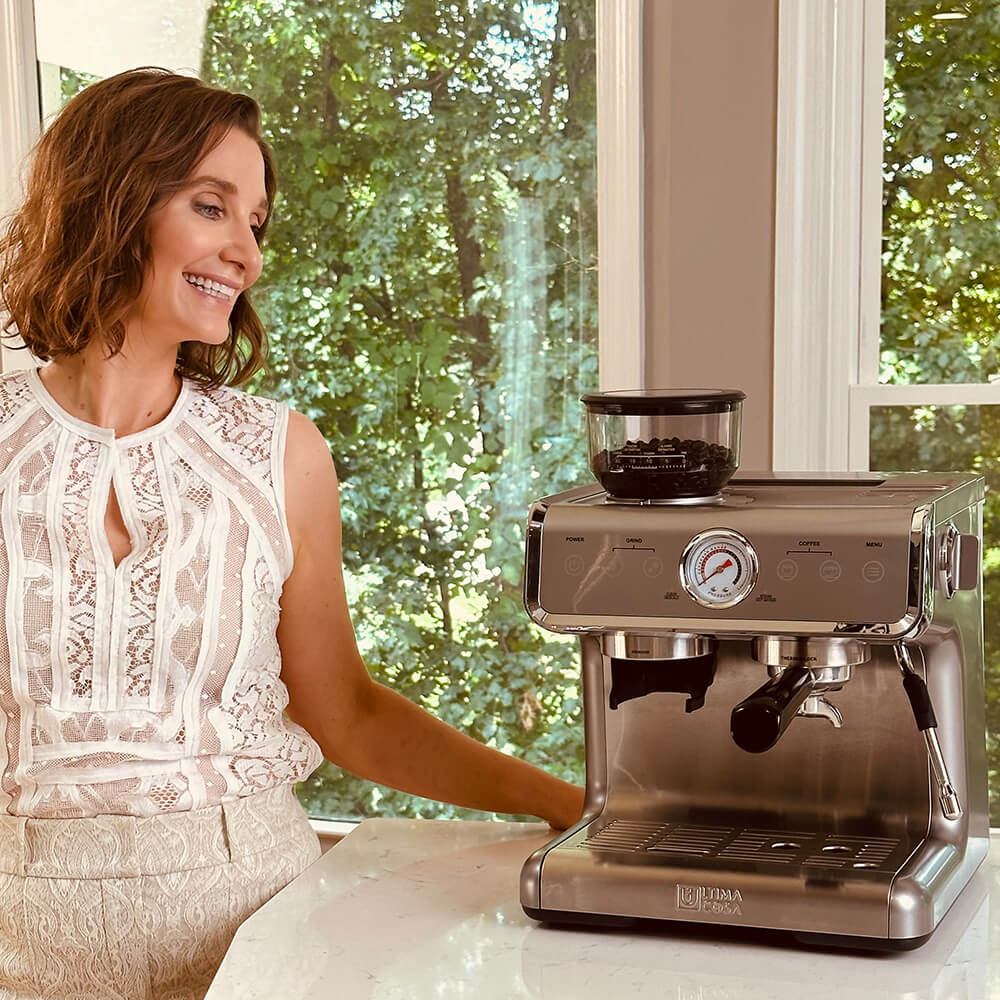 Top Reviews
What Sets Us Apart: Top Reviews from Our Satisfied Customers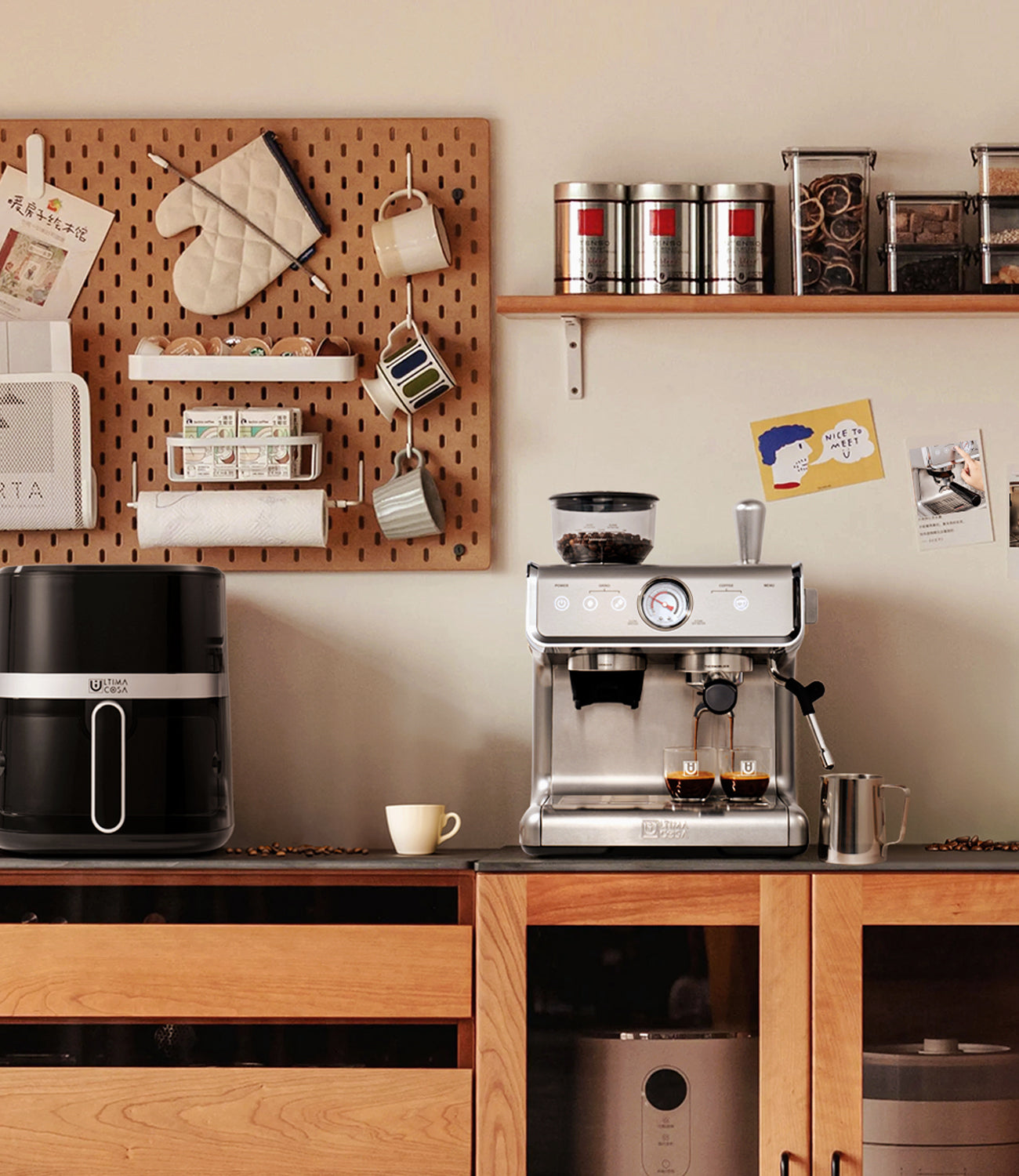 Ultima Cosa
About Us
At Ultima Cosa, our mission is simple yet profound: to provide you with high-quality tools and appliances that enhance the taste and healthiness of your culinary creations. We draw inspiration from time-tested European cooking techniques, bringing gourmet experiences to your kitchen.
Our user-friendly designs simplify meal preparation and cleanup, making your life easier and more enjoyable. At Ultima Cosa, simplicity is our motto, and you'll find that ethos in all our product designs. With cutting-edge technology, we ensure longevity without compromising on modern style.
Specializing in quality appliances that offer straightforward solutions, Ultima Cosa takes pride in elevating your kitchen. We're attuned to our customers' needs, understanding the connection between great-tasting and healthy food. Each of our design solutions is tailored to meet your unique culinary requirements.
With unrivaled customer service and top-of-the-line appliances, you can trust Ultima Cosa to fulfill all your culinary needs.
Toronto Email: contact@ultimacosa.com

Office Hour : Mon-Fri 9:00 a.m. - 6:00 p.m. E.S.T
What Our Customers Are Saying
Makes perfect cappuccinos
Ultima Cosa Espresso machine is perfect for making cappuccinos. The steam wand works really well and the espresso comes out perfectly every time.
Perfect for home use
Ultima Cosa Presto Bollente Espresso machine is perfect for home use. It's really easy to use and it makes great coffee. Plus, it looks really nice on your counter.
2 year happy customer
I bought this air fryer almost two years ago when my father suggested I do. I had tried the Costco one which I didn't like at all. This one however I fell in love immediately with.
Lovely Air Fryer
I got the Ultima Cosa Presto Luxe Plue Air Fryer a month ago and I love it. I pick the colour red and it is beautiful. The basket is big enough to cook for our family.
Excellent carbonation
I was really impressed with how well Ultima Cosa soda maker carbonates my water. It's easy to use and the carbonation feature is really efficient. I highly recommend this product.
Ultima Cosa soda maker great value
This Ultima Cosa soda maker is a great value for the price. It's really easy to use and it makes great sparkling water. Plus, it's much better than buying bottled water.